Executive & Employee Health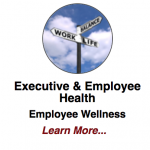 Retreats and half-day health and wellness programs using expert speakers, facilitators and health coaches.
Health Assessments, lectures, discussions, group activities 1-on-1 health coaching, mindfulness and meditation training are woven into a comprehensive package designed to improve the physical and emotional health of executives, managers and employees. Programs are individualized and grouped according to organizational level.
Facilitation Skills Training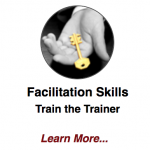 Improve meeting facilitation, create effective agendas, increase engagement, resolve conflict, and get consensus in meetings.
This two-day training helps leaders become more effective at facilitating meetings. Topics include holding the room; balancing project, group and individual needs; managing conflict; working through resistance; and making effective decisions. Participants are given and taught several facilitating tools and resources to use. This training is appropriate for anyone who facilitates meetings such as team meetings, stakeholder meetings, engagement survey feedback meetings, and project meetings.
Coaching Skills Training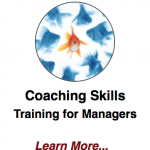 Strengthen manager-employee trust, develop employee skills, improve performance and resolve manager-employee conflict.
This one-day hands-on training helps managers develop greater skill in coaching others. Topics include powerful listening, giving and receiving feedback, breaking through underperformance barriers, and improving the relationship between manager and employee. This training is highly individualized, using your own organization's performance review template to teach and role-play giving employee feedback.
Team Development
Uncover and leverage strengths, improve trust, design accountability and reward systems, and increase productivity.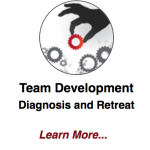 This one-day training combines team development with organizational analysis, communication training and action planning to make real and measurable changes that begin during the training and continue afterwards. At the end of this training, participants reenter the organization with a deeper understanding of the issues, a commitment to improvement, and a tangible and measurable 90-day action plan to be implemented immediately.


 • Executive Coaching • Training • Podcasts • Videos • About • Contact
© 2023 Dr. Jeff Kaplan, All Rights Reserved