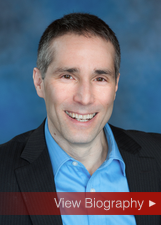 Initially trained as a psychologist, I always rejected the notion that people were "broken" and needed me to fix them. While I acknowledge that some problems are deeply rooted, the people I "treated" benefited most from the powerful, confidential alliance that we co-created – where they could speak frankly and honestly about their biggest concerns and not only would I not judge them, I would join them in curiosity – what's this like for you? How does this get in your way? How has it actually helped you? What would be possible if this were no longer true? I found that through supporting and joining my clients in a noncritical curiosity new possibilities would open up, which would solve the problem and help them gain greater confidence because it was they that created the change.
In the mid 1990's I learned about professional coaching as it was just coming into its own as a service with unique training and practices. Already having my doctorate and a full private-pay therapy practice, I took three years of additional training earning the designation of Master Certified Coach by the International Coach Federation because I was quite drawn to their premise that the client is whole, creative and resourceful and the role of the service provider is to collaborate with the client rather than treat the client. I discovered that my knowledge and skill set around helping others develop greater emotional intelligence (such as self awareness, empathy, managing relationships, influence, and having presence) was very much needed in the business world.
So, in the early 2000's I built my coaching business working with senior leaders of mid and large size company's, from Director to CEO. In the mid-2000's I went to business school to better understand the language of business and the types of problems that mid and large size companies faced so as to have greater insight in working with my clients. Having gone to an Executive MBA program, I found of equal value to the classroom learning was spending every other weekend for two years with executives and managers on an executive track – really getting to understand them and their world from so many perspectives.
Today, I absolutely love coaching executives and other senior leaders. Through my coaching work, training and consulting, I have seen leaders and organizations transform. I've seen people gain greater confidence, respect and visibility across the organization. I've seen extremely bright and talented leaders shift from a mindset of dismissing those who were not as quick on their feet and identifying the unique talents within each person, leading to a more effective and efficient final product with greater buy-in. And, I've seen hundreds more situations where leaders who were courageous and willing to look within themselves and change their own behavior were able to have measurable and sustainable impact on those around them and the organization – from generating more revenue to improving efficiency and morale.
Dr. Kaplan has worked with clients from the following companies:
Actelion
Abington Hospital
Agilent Technologies
AgustaWestland
Air Products & Chemicals
Allan Myers
Allen and Company
Amazon
AmerisourceBergen
Amtrak
Anheuser-Busch
Armstrong
Arthex
AstraZeneca
AtlantiCare
Attic Youth Center
Axcan Pharma
Bank of America/MBNA
Bayada Home Health Care
Boston Scientific
braindo
BravoSolution
Bristol-Myers Squibb
Brookfield Property Partners
Brother International
Brown Advisory
BTG
Bucks County, PA Government
Cabrini College
Capital One
Cavallo Auto Body
CCS Fundraising
CEDIA
Central Montgomery MH-MR
Children's Choice
Children's Hospital of Philadelphia
Cleveland Clinic Florida
Comcast
Concern Foster Care
Consolidated Edison Company
Crefeld School
Crozer Keystone Health System
Dansko Shoes
Delaware County Intermediate Unit
Delaware County, PA Government
Delaware Investments
DermOne
Dynamic Injury Solutions
Einstein Health
Eli Lilly and Company
EnergyCAP
Enterprise Rent-A-Car
Executive Office Link
Family Practice Associates of Upper Dublin
Ferring Pharmaceuticals
FIU HealthCare Network
FTS Global
Four Seasons
Geisinger
Given Imaging
GlaxoSmithKline
Globus Medical
Gwynedd Manufacturing
HELIOS Kliniken GmbH
HERO MotoCorp
HOPE Veterinary Specialists
IAVI
Independence Blue Cross
InterDigital
Internal Revenue Service
International Coaching Federation (6th Annual Conference, Aug '01)
INOVIO Pharmaceuticals
International Society for Alternative Medicine
Jefferson Health System
Johns Hopkins University School of Medicine
Kulicke and Soffa Industries
L3Harris
Lancaster County, PA Government
Lankenau Hospital
Lihn Center for Psychology
Lincoln Investment
Lincoln Financial Group
Maimonides Medical Center
Main Line Health
McCloskey & Faber
Medical College of Pennsylvania
MedStar Health
MentorCoach
Merck Pharmaceuticals
Merrill Lynch
Methacton School District
Micromet
Mind Body Connection
Monell Chemical Senses Center
Montgomery County Community College
Montgomery County, PA Government
Morgan Stanley
NACS
Nemours Children's Health System
New Core Banking System
Newell Rubbermaid
Montgomery Family Practice
Norristown School District
Northwell Health
Northwestern Corporation
Northwestern Mutual Financial Network
NovaBone
NYK
NYU Langone Medical Center
Olympus Corporation of the Americas
Ortho Diagnostics
Pakit Displays
Penn Medicine
Pennsylvania Community Providers Association
Pennsylvania Society of Health Systems Pharmacist
Penn State University
Perma Pure
Philadelphia School Partnership
Pfizer Pharmaceuticals
PIDC Philadelphia
PJM Interconnection
Plasti Surge Industries
Precision Mechanical Services
PrintMail Systems
Professional Business Network
Royal Bank of Canada
Real Estate Companies: Weirchert, Bellevue Homes, Prudential Rittenhouse, Fox & Lazo, Roach Wheeler
Rehabilitation Educational Services
R J Reynolds Tobacco Company
Ricoh America Corporation
Rutgers Robert Wood Johnson Medical School
Saint-Gobain
Sanofi
SciQuest
Sellars Absorbent Products
Service Master TBS
Showboat Hotel and Casino
Sia Partners
Skanska
Skytop Lodge & Resort
Somerset Medical Center
Spring Haven Center
Springfield School District
Standard Steel
St. Francis Hospital
Strategic Vision Solutions
Tau Kappa Epsilon Fraternity
Temple University
Temple University Health System
The Attic Youth Center
The Christ Hospital
Tokio Marine
Tishman Speyer
Tri-State Society for Cardiovascular and Pulmonary Rehabilitation
Tsoules, Sweeney,, and Martin, LLC
Tyco Electronics
Ubuntu Education Fund
Unionville-Chadds Ford School District
Universal Nutrition
University of Pennsylvania
University of Rochester Medical Center
Upper Merion School District
UnitedHealth Group
Valley Forge Sewer Authority
Vanguard Group
Vanguard Cruises and Tours
Verizon Wireless
ViiV Healthcare
Villanova University
Virtusa
Wallingford Swarthmore School District
Waste Communications
Wawa, Inc.
WellSpan Health
WESCO International
West Chester University
Wharton Business School
William Penn School District


 • Executive Coaching • Training • Podcasts • Videos • About • Contact
© 2023 Dr. Jeff Kaplan, All Rights Reserved