The following are key considerations for providing coaching for leaders on a PIP – Performance Improvement Plan:
·     Will the key stakeholders support the leader or are they too locked into seeing the leader gone? ·     Can needed behavior changes be clearly defined and developed? ·     Is the poor performance due to lack of awareness, skill or knowledge (best case scenario) or is it due to a values-conflict, attitude or ethical concern? ·     If other resources are necessary to insure success (such as training), is the organization prepared to provide this? ·     Has the organization looked at systemic issues that may be contributing to the problem (very often there are organizational issues that are as much a part of the problem as any individual – lack of attention to this is likely to lead to the same types of issues with the "next in line" leader)? ·     Is the
coach
highly skilled and experienced in this area and industry? ·     Recognize that perceptions and attitudes towards leadership coaching can be negatively impacted within an organization that regularly uses it for poor performers who's employment is terminated during or shortly following a coaching engagement
The following are recommendations for providing coaching for leaders on a PIP:
·     Prior to hiring a coach assess the level of organizational and stakeholder support for the leader's success ·     Consider a meeting with the leader, manager, HR business partner and coach as part of the engagement ·     Consider a qualitative 360, with coach-conducted interviews of key stakeholders – the interviews become as much an intervention in and of themselves as they are an exercise to discover perceptions ·     Clearly identify and separate performance measures from development measures. Performance measures are part of the employee's HR file; whereas, development measures (e.g., a 360 report) are confidential and retained by the employee.  In a PIP situation there may be a desire or even expectation from HR or others to be privy to 360 data collected by the coach; however, doing so comprises coach-leader trust that is critical for success. ·     Consider a Two-Phase approach to the engagement in which Phase 1 is an Assessment phases and Phase 2 is the Coaching Phase.  The Assessment Phase would consist of a the meeting between the coach, leader, manager and HR business partner, 2 or 3 coaching sessions with the leader, and, if needed, brief calls or in-person conversations between the coach and relevant stakeholders (e.g., direct reports).  The coach would then make a recommendation to the HR business partner as to whether or not to continue to Phase 2, based on the coach's assessment of likeliness for success. It is important to clearly define these phases and expectations, as it puts the coach in a dual-role (assessor and support), which should generally be avoided.
-Dr. Jeff Kaplan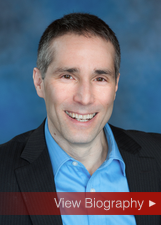 Dr. Jeff Kaplan
is a business psychologist and
executive coach
who coaches executives and high potentials to lead with heart.
Jeff
helps leaders to work more collaboratively with others, recognizing that people are an organization's greatest asset.